Watch 2056 at the Provincial Championships
'Once-in-a-lifetime opportunity'
Going 12 and 0 in qualifying matches at the FIRST Ontario Provincial Championships over the weekend, Team 2056 ranked 1st overall and picked Team 1114 from St Catharine's and Team 4152 from Huntsville to form an alliance. We are very proud to report that the alliance went on to win the Ontario Provincial Championship!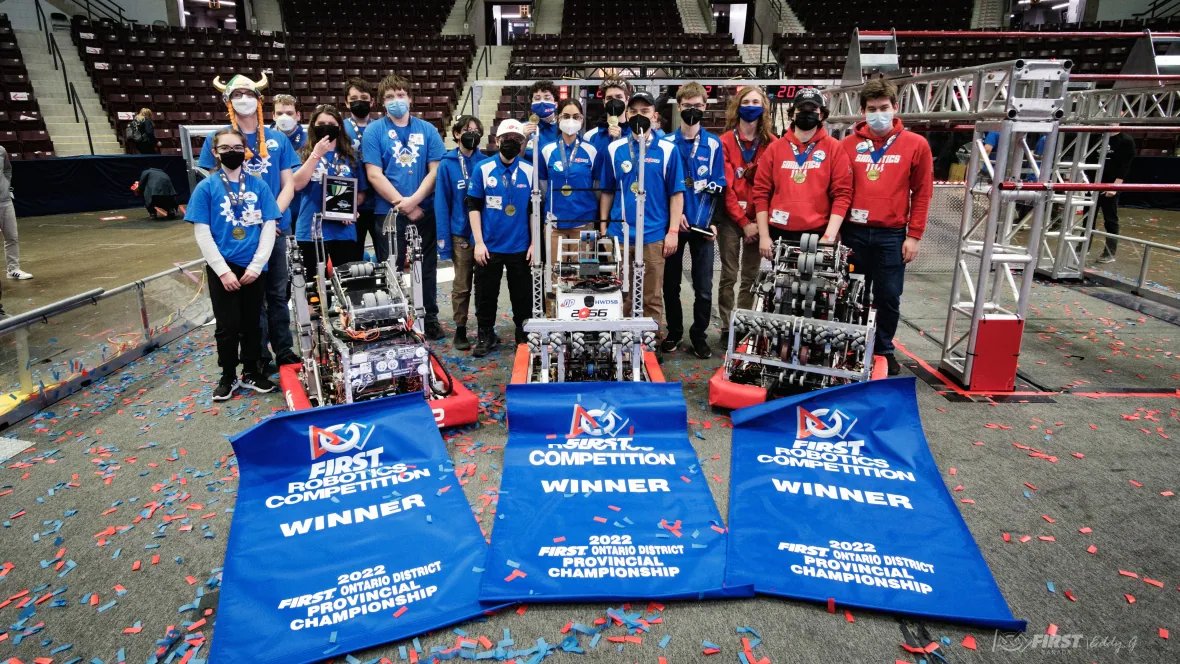 Team 2056 is now in Houston, Texas competing with 400 teams from around the world! Qualification matches begin at 8:30am Central Time today (Thursday, April 21, 2022). We are in the Turing Division.
Match times, results and live stream can also be found on The Blue Alliance website.
Turing Division (2022) – The Blue Alliance
Let the games begin!
As always, thank you for your support!
From all of us,
Team 2056